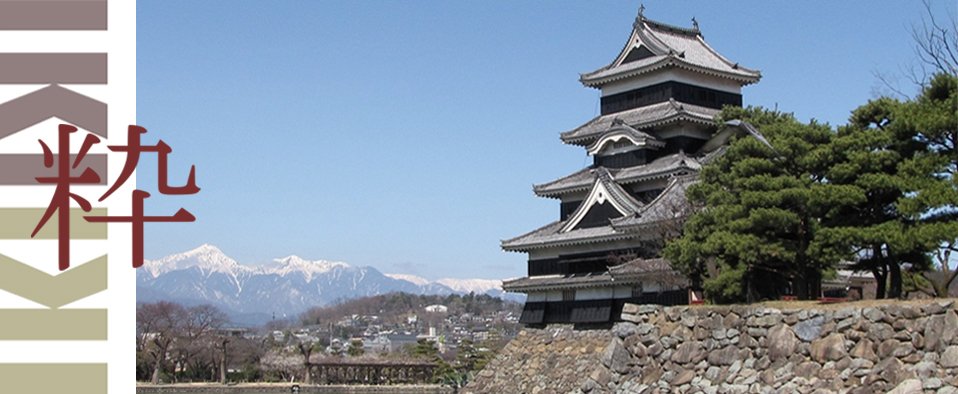 Who is iki Travels?
A young company with a lot of experience in the travel industry.
If you choose for iki Travels you choose for quality and service.
Everyone at iki Travels is passionate about two things: travelling and Asia.
iki Travels was founded by Marco Bergschneider and Ko Vermue.
Senior travel lover – Marco Bergschneider
Travel specialist Japan South Korea Vietnam Cambodia Laos Taiwan
When possible, I am travelling. Preferably I am not in the office. Therefore, I have been to all the countries that iki Travels has to offer. In 1991 I started my career in the travel industry at SOC Reizen, at that time I was an Indonesia Specialist. After working at Ashraf and Koning Aap, I eventually came to work at Corendon Vliegvakanties as Financial Director. At iki Travels I enjoy organizing the company and developing beautiful (new) trips.
Co senior travel lover – Ko Vermue
Travel specialist Japan Vietnam Taiwan Hong Kong

I was born and raised in the Zeeuwse Klei. My first experience with flying was a retour to Bangkok when I was 20 years old. In 1983 I travelled through China where I only encountered 14 other foreigners. The country had only just been opened for outsiders. During this time even cares and skyscrapers were not there yet. This trip was followed by many more trips to the Far East. In 1985 I founded Koning Aap and directed the company until 2003. Besides for travelling and cooking, sailing is also a beloved hobby of mine. Therefore, in 1997 I founded Amorgos Zeilvakanties. With iki Travels I went back to what it was once all about; Asia and creating beautiful trips so that our clients can have an amazing experience.
Currently Marco and Ko are being assisted by a team of experience and enthusiastic travel specialists.
Mother travel lover – Olga Bliek
Travel specialist Japan South Korea Taiwan Vietnam
I was 18 years of age when I first arrived in Japan and immediately I was in love. And that love never went away. Since then I have been travelling to the Far East for more than 30 years. I have worked for various travel agencies and organized trip for thousands of clients to this great continent. Besides having extensive travel experience in Japan, I also have travel experience in South Korea, China, Taiwan and Vietnam. Do you want to travel with children? Then with iki Travels you are at the right place.
Foodie travel lover – Sissy Man
Travel specialist Japan South Korea Vietnam Taiwan
Since I was a child I travelled to Hong Kong almost yearly. As I got older I also started travelling to other countries in Asia, such as South Korea, Vietnam, Taiwan and Japan. My love for Asia grew, especially for Japan. That's why I decided to study Japanese. During my study in Oriental Languages & Communications I did not only learn about the language but I also learnt about the history, culture, norms and values in Japan. In order to learn even more, I decided to spend a year studying in Japan. I feel at home in Asia and could enjoy the countless culinary delights every day. Each country has its own kitchen.
Junior travel lover – Eva Cardol
Travel specialist Japan
Hi everyone! I am Eva and my first experience with Japan was with an internship for my study. From August 2014 until February 2015 I had the privilege of calling the beautiful Matsumoto in the Japanese Alps my home. Here I studied at Shinshu University. In July 2016 I graduated from my study in Oriental Languages & Communication and a month later I travelled back to Japan to further explore the country. At iki Travels I can use my experience to create beautiful trips.
iki Travels wouldn't survive without some helping hands.
Nancy Scholten organizes the catering at our travel fairs. She experiments with all kinds of Asian dishes and the results are always delicious. Besides that, she is always prepared to offer a helping hand. Therefore, she can also tell you all about the destinations that iki Travels has to offer.
Caroline van der Linde has been involved with the look and feel of iki Travels from the beginning. She enthusiastically created the corporate identity of iki Travels and has been protecting it ever since. Thanks to her critical eye and unique design, we are very proud of our corporate identity and our style and logo is very strong recognizable.
Contact with iki Travels
It is possible that you would like to discuss your trip with one of our staff members. This is possible by phone and in person. If you would like to meet in person it is important you make an appointment by phone or by e-mail first. If we know you are coming we can make sure that the right specialist is available to speak with you. You are very welcome at Zuid Hollandlaan 7 in The Hague.
The brochure?
Nowadays everybody uses the internet and printed brochures are no longer socially acceptable. Firstly, it takes a lot of time to make a brochure. On top of that, ink and paper are expensive and a burden on the environment. That is why we publish all of our trips on our website which we always keep up-to-date. On our website we immediately post and share our new ideas so that you can always see what iki Travels has to offer.
The website
We try to keep our website as simple as possible with our moto "what you see, is what you get". With our photos we try to give an impression of the countries, the population and their traditions. Practical information about the country, climate and information about everyday life is provided with information about the hotels and the best way to get around. The prices and possible extra costs are clearly mentioned, therefore there should be no surprises.
The travel proposal
On our website it is possible to select an example trip and book it directly. It is also possible to customize your trip. For a customized trip you can request a quote on our website. Please give us as much information as possible. In general we try to send you a proposal within 5 working days. If you are happy with the proposal it is possible to book it on our website. All travel documents and invoices will be sent by e-mail.
The flight tickets
Once in a while we have a client that has already booked their flight ticket before consulting with iki Travels. This is no problem as selling flight tickets is not our core business, for us it is more of a service than that it is profitable. However, sometimes the flight doesn't correspond with the trip the client would like  to make. This often results its unnecessary long travels and extra costs. What you can do is consults us about a trip and then we can advice the best flight tickets for you and your trip. Of course we can also book the flight tickets.
Our local agent at location
Our local agents are very experienced, service-orientated, fluent in English and are available 24 hours a day. Our clients are very satisfied with their services, even if things go wrong. One example is that a client might suddenly have to return to their country of origin because of sickness or any other calamity that may arise. But once a client called the local agent for another reason. The food at the hotel, that our agent had booked, was so delicious and abundant that he was scared he would have to pay extra but it turned out that it was all included in the price. Other clients call just to say thank you for the beautiful trip they experienced.
The Stichting Garantiefonds Reisgelden
The Stichting Garantiefonds Reisgelden applies for all of our example trips as well as our customized trips. This means that the client is insured that his/her travel funds are returned if iki Travels cannot meet the agreement due to financial inability. If this is the case once a client has already reached his/her destination then iki Travels will make sure he/she return safely.