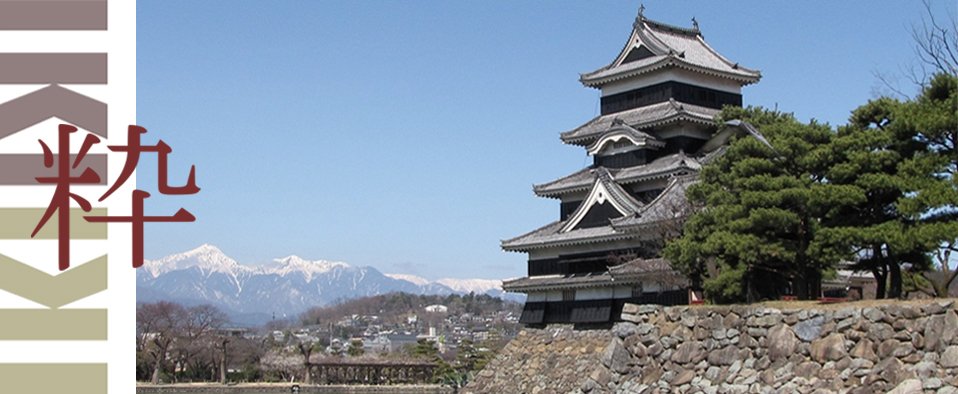 Family tour Japan
Tokyo – Hakone – Matsumoto – Osaka – Hiroshima – Miyajima – Kobe – Kyoto
iki Travels designed a 16 day Family tour perfect for families traveling to Japan with kids. Experience century-old Japan traditions with geisha, samurai and Japanese etiquette, as well as bright neon-lights, Disneyland, Hello Kitty and Miffy.
Manga and cosplay in Tokyo

Travel 330km/hour by Shinkansen

Manta rays and whale sharks
This private, tailor-made Family Tour Japan can be booked from € 1.170,-, including transportation, hotels and breakfast.
Our tours can be adapted to suit your requirements/interests or the entire journey can be tailor-made.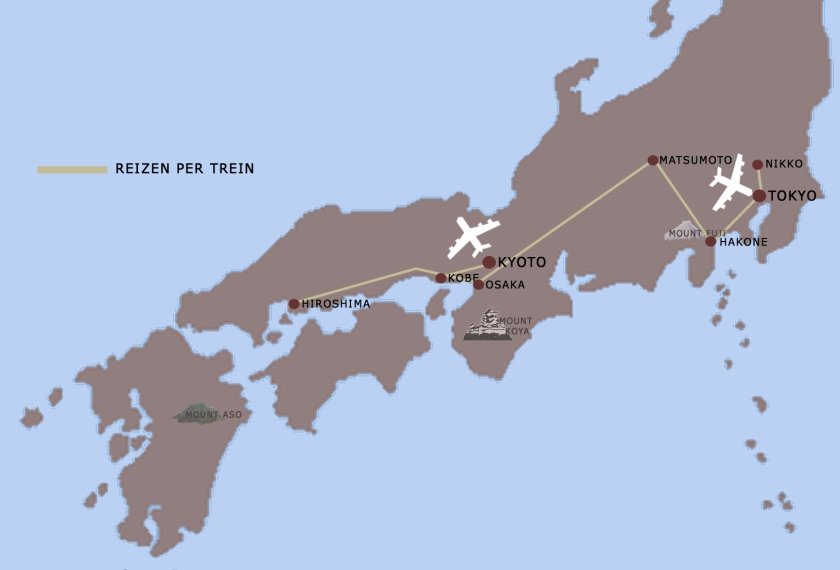 16 day Family Tour Japan: day-by-day itinerary
Day 1 Departure Amsterdam
Day 2 Arrival Tokyo
Tokyo has it all! For a picture-perfect view take an elevator to the 45th floor of the Shinjuku Metropolitan Building. From the observation deck you can enjoy great views at any time of the day. Not high enough? Then try the brand-new Tokyo Sky tree Tower. Electric City, or Akihabara, is famous for its many electronic discount shops. Really everything is for sale here. Under the nearby railway tracks you will find many typical eateries, where many different types of sushi can be ordered.
Day 3 Tokyo
Early birds can head to the world's biggest fish auction at the very impressive Tsukiji fish market. The Meiji-shrine is a Shinto shrine and lies in the beautiful Harajuku park that gets very popular in cherry blossom season. The Harajuku area with its many trendsetting fashion shops and eateries is definitely a must-see spot if you want to immerse in Japanese pop-culture! Sundays are the best time to admire Tokyo youth in their eccentric and stylish Cosplay outfits. In this area you never get bored! 
Day 4 Tokyo
What would Tokyo be without a Disneyland or a Disney Aquarium World? Besides Mickey Mouse, Tokyo has the largest Toyota showroom and a spectacular Sony building. In Tokyo's giant shopping malls you can shop 'til you drop and find just about anything your heart desires. What about squeezing your way in on one of world's busiest pedestrian crossings?
Day 5 Tokyo – Nikko – Ninja Edo Wonderland – Tokyo (optional)
A day trip to Nikko can easily be done from Tokyo. Nikko is one of the most famous temple cities in Japan and lies at the entrance of a National Park. After visiting Nikko's many temples and shrines and enjoying a Japanese lunch, go to the entertainment park Ninja Edo Wonderland. This Japanese open-air theme park is showcasing traditional Edo period culture by featuring various themed shows in a fun way.
Day 6 Tokyo – Hakone
On a clear day Hakone offers outstanding views of Mount Fuji. You travel by cable car and ropeway through a volcanic mountain landscape. Sample some of the healthy black eggs, boiled in onsen waters containing sulfur and iron and make a relaxing boat cruise by pirate ship on the lake. One of the highlights of visiting Hakone is a stroll through its open-air sculpture gardens and a dip in a typical onsen (hot spring bath). What about getting yourself exposed to different unique baths you've never tried before, such as a red wine or green tea bath?
Day 7 Hakone – Matsumoto
Built in the 1500s, the five-story, six-floor Matsumoto Castle, nicknamed The Crow Castle, is the oldest existing samurai castle in Japan. The park around the castle offers a range of delights in all seasons as well as a traditional red bridge.
This area is also famous for its wasabi farms, due to small streams that constantly provide each wasabi plant with clear, flowing water from the mountains. Wasabi is a pungent green Japanese condiment made from Japanese horseradish. It tastes delicious with sushi. Most wasabi served in the West is fake wasabi made of ordinary horseradish.
Day 8 Matsumoto – Osaka
Osaka often gets nicknamed as the 'Rotterdam of Japan', because of its port. Even a cosmopolitan city in Japan can be an experience in itself. The blazing neon-lights and giant signs have to be seen to be experienced. The refined Japanese cuisine draws many culinary travelers to Osaka. The Namba district is the beating heart of Osaka's nightlife and has more restaurants, cafes, bars and nightclubs than inhabitants.
Day 9 Osaka
Stepping into the underwater world of Osaka's Aquarium is one of the top things to do with kids. Here you can admire enormous 4 meter long whale sharks, manta rays, blue fin tuna and Japan's giant deep sea crabs. At the lively Kuromon market, nicknamed "Osaka's kitchen", both local house wives and restaurants chefs get their supplies. The Doguyasuji market is lined with specialty shops selling cookware, kitchen utensils and restaurant supplies. The America Mura (American Village) is a vibrant area where you can watch Osaka's youth in the most flamboyant fashion styles, hairdo's, piercings, tattoo's etc….
Day 10 Osaka – Hiroshima
The city of Hiroshima became known worldwide because of the first atomic bomb dropped over the city on August 6, 1945. Here you can visit the Peace Park with its many sculptures and museum. Hiroshima is a modern, trendy city with large department stores and a lively night life district with many tiny little pubs.

Day 11 Hiroshima
In the morning you go on a guided tour of the Mazda factory. Here you see world's largest 7 kilometer long vehicle assembly line. Hiroshima also has some of the finest beaches in Japan; perfect for some beach time. In the afternoon you make a boat trip to Miyajima, a small island just outside the city. It's famous for its giant torri gates, which at high tide seem to float on water. For Japanese this sight is ranked as one of Japan's three main attractions. The moment you get off the boat, you get greeted by the free-roaming deer. A cable car brings you to the summit of the island, offering amazing views over the Japan sea on one side and Hiroshima on the other side.
Day 12 Hiroshima – Kobe
The shinkansen high-speed train zips you in 2 hours to Kobe. Kobe is well-known for its Kobe Beef, one of the high-end brands of beef in the world. The farmers here give their cows beer to induce appetite as well as daily massage. In Kobe you can still find many old English villas. The local park houses an enormous Giant Robot. Visitors to the Earthquake Memorial Museum can experience a simulation of the Kobe Earthquake of 1995 that devastated a large part of the city.
Day 13 Kobe – Kyoto
Kyoto can easily be defined as the cultural capital as well as the ancient capital of Japan, counting almost 2000 temples and shrines. It's nearly impossible to visit them all, but a few temples are not to be missed, such as the ancient Nijo castle with its cracking floors meant to betray invaders. Kyoto also has The Incredible Ninja restaurant and Labyrinth. May be you here you can learn some more tricks on how sneak your way in into a building. Kyoto's ultra-modern Central Station is very impressive. From the roof you can enjoy spectacular views over the city.
Day 14 Kyoto
The Ryoanji Zen temple (peaceful dragon) has one of the oldest Zen gardens in Japan. For a good meal, a visit to the narrow streets and shops inside the Nishiki Market is a top priority. "Kyoto's kitchen" offers everything from Japanese sweets to pickles, sashimi, fresh vegetables, etc. The market has a history of several centuries and many stores have been operated by the same families for generations. At the Gion-district dawn is a good time to catch a glimpse of the famous Geisha shuffling around on their way to a date. In the enchanting neighbourhood we rent out some former well-preserved traditional geisha houses.
Day 15 Kyoto
Why not take a local train to Arashiyama today and visit the Tenryuji temple? This temple is registered as a world heritage site. The landscaped gardens at this temple were the first place in Japan listed as a National Historic Monument. A short walk brings you right into the heart of the famous Bamboo Grove. Could you ever imagine that bamboo could grow so tall? In the evening you can watch how fishermen catch fish by using trained cormorants. A rope is tightened around the cormorant's throat so that they can only hold the fish in their mouth, but cannot swallow them!
Day 16 Return flight to Amsterdam
Familie reis Japan dag tot dag overzicht
| | |
| --- | --- |
| Day 1 | Departure Amsterdam |
| Day 2 | Aankomst Tokyo |
| Day 3 | Tokyo |
| Day 4 | Tokyo |
| Day 5 | Tokyo – Nikko – Ninja Edo Wonderland – Tokyo (optional) |
| Day 6 | Tokyo – Hakone |
| Day 7 | Hakone – Matsumoto |
| Day 8 | Matsumoto – Osaka |
| Day 9 | Osaka |
| Day 10 | Osaka – Hiroshima |
| Day 11 | Hiroshima |
| Day 12 | Hiroshima – Kobe |
| Day 13 | Kobe – Kyoto |
| Day 14 | Kyoto |
| Day 15 | Kyoto |
| Day 16 | Kyoto – Amsterdam |
Price 16 day Family Tour Japan
Many different people, many different tastes, so many different ways of traveling. Some prefer it simple but good, others want it good, yet with a bit more luxury. Therefore, our tours are offered in different price categories.
Price Family Tour Japan, based on ***hotels (budget accommodation):
| | | |
| --- | --- | --- |
| | 12 years up | Below 12 years |
| From 2 persons, price per person | € 1.760,- | € 1.610,- |
| From 3 persons, price per person | € 1.725,- | € 1.570,- |
| From 4 persons, price per person | € 1.690,- | € 1.350,- |
Price Family Tour Japan, based on ****hotels (comfortable accommodation):
| | | |
| --- | --- | --- |
| | 12 years up | Below 12 years |
| From 2 persons, price per person | € 2.140,- | € 1.980,- |
| From 3 persons, price per person | € 2.110,- | € 1.950,- |
| From 4 persons, price per person | € 2.080,- | € 1.920,- |
Included:
– All accommodation, including breakfast
– All journeys by train and bus as per itinerary
– Detailed information sheet with maps and translations.
Not included:
– International flights to/from Japan.
– Transfers to/from airports.
– Ferries, local buses and subway.
– Entrance fees, local guide services.
– Travel and Cancellation insurance
– Administration cost € 25,– p.p. (Max € 50,– per file)
– Calamity Fund  € 2,50 per file.

Back to iki Tours Japan