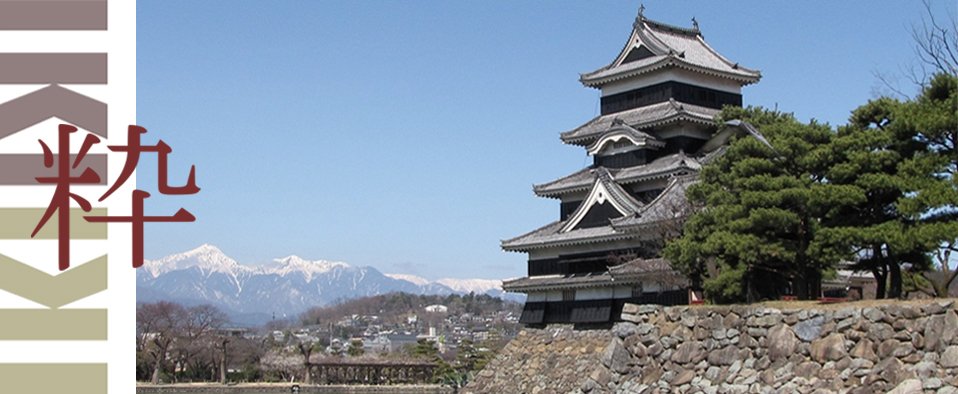 Spend a night at a local home in Japan
iki Travels offers the opportunity to spend a night or two living with a local family. In different area's of Japan's countryside, we have carefully selected a number of bed and breakfasts. The friendly hosts will show you around their home and farm, not to mention cook you a delicious traditional meal.
Central Japan, Honshu Island
Go fishing on the sea with a Japanese fisherman. 
On the rugged coast of Noto Peninsula lives a fisherman who can welcome just a few guests at the time in his home. The coastal drive from Kanazawa to Wajima is fantastic. You drive by small fishing villages hidden behind a wall of reed, planted to protect the villages against stormy weather from the sea. The tiny blue fishing boats lend the place a Mediterranean atmosphere, whereas you actually are on the other end of the world. Your rental car GPS will direct you down a steep coastal road, where the brave fisherman will be waiting for you. In the inner courtyard of his house fishing nets are drying in the sun. The fish you'll be served at dinner will have been caught that day, straight from the sea. If weather conditions allow, you can join him on his tiny Japanese fishing boat for a fishing trip on the sea.
Experience Japanese rural life in Nagano
The contrast between hectic ultra-modern Japanese cities and the peace and quiet of rural Japan is hard to imagine. As guests you are provided with genuine hospitality, true from the heart of your host: again a very friendly Japanese couple. If you like, you can experience an afternoon of working in the field or help them out with harvesting. In the evening you eat with the family. Your hostess will pamper you with her delicious home-made cooking. It's the perfect chance to experience quintessential Japanese hospitality, as well as immerse yourself in the local way of life. However, this is definitely not a working holiday. When you are interested, you can enquire and learn things, but you can also just relax or explore on your own.
Southern Japan, Kyushu Island
Sonogi Tea Plantations
Nakao Village in Higashisonogi is a one hour drive from Nagasaki. It is a beautiful, natural and a sparsely populated area. Higashi Sonogi is the largest producer of tea in Nagasaki and has a long history of growing tea that stretches back over 500 years. The leaves of "Sonogi Tea" are kept whole and rolled. This traditional tea roasting method came to Japan from China and Korea. It reduces the bitterness of the tea leaves for a smoother finish. Guests who stay at Sonogi Tea will be able spend time with the famers and join them in their daily activities, such as tea-picking and learning the best ways to brew delicious green tea, while sharing meals with them. Breakfast and dinner are included so you can taste real homemade Japanese food.
Garden-fresh vegetables and raw honey in Kagoshima.
In the north of Kagoshima is a mixed farm run by another super friendly host family. The farm grows rice and many types of vegetables, but also keeps beehives and cows. If you don't feel like helping out at the farm, you can cuddle with the cute calves. Nearly every tourist rushes by Shinkansen from one metropolis to another passing through beautiful countryside. Very few experience first-hand the work-life of a good old traditional Japanese farming household. Your stay at the farm can be combined with a visit to the stunning Kirishima Yama national park. It is made up of mountains, volcanic lakes in different unique colours and hot springs, a great place for hiking.
Farm village homestay in Usuki
Farming activities are mostly seasonal. Bamboo shoot harvesting is done in spring time and twice a year Shiitake mushrooms or rice is being harvested. Taking care of animals and cooking food of course needs to done all year round. Usuki holds a special place for the Dutch. In 1600, the 'Liefde', a ship with a mostly Dutch crew, arrived off the coast of Usuki, marking the beginning of a 400 year exchange between Japan and the Netherlands. Usuki is famous for its Usuki Sekibutsu, or the Usuki Stone Buddhas, statues of various Buddhas sculpted into a cliff, that are estimated to have been created around 1000 years ago. The strange thing is that Usuki is not yet overrun by tourists. Most tourists don't make it further than Beppu.
Local specialties in Nagasaki
Hirado lies off the Northwest coast of Kyushu, the southernmost of Japan`s four main islands. Here we found another very nice homestay, where you can experience authentic rural Japan. People here live in small villages and live from small-scale farming and fishing. Spend a night or two living with a local family, help them prepare a traditional home-cooked meal and take part in farming or tending cattle. Other outdoor experiences include octopus-fishing and sea kayaking. The spectacular unspoiled natural beauty of Hirado is great for hiking. In the town of Hirado, in the north of the island, you can visit a great Historical Museum, a castle and a reconstructed Dutch Trading Post, set up in Hirado in 1609 as the base of operations of the Dutch East India Company in Japan.